Thermal Imaging
THE THERMAL IMAGING PROCESS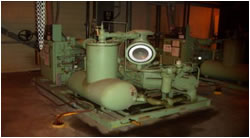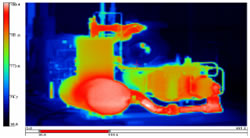 Working with your maintenance professional key critical equipments will be identified. A rout will be laid out and an equipment list will be established. Infrared and visual pictures will be taken of equipments.
ANALYSIS, REPORTING AND RESOLUTION
The resulting images will be put into report format allowing for easy analysis. The report is delivered to the client in soft copy only for follow up investigation and / or repair.
NO NEED TO SHUTDOWN
Thermography is non- contact and nondestructive, therefore there is no need to interrupt production or plan for costly shutdowns. We image your equipment under normal loads and operating condition, so you don't have to disrupt your service and production schedules. By testing the operation of your system in 'real-time', Enervision can help you to understand the practical impact of emerging component problems.
IMPROVE PROFITABILITY AND REDUCE EXPENSES BY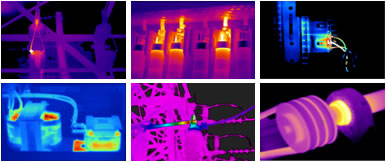 Identifying problems with electrical components, such as
Disconnects
Lighting panels
Power panels
Bus Ducts / Switches
Fuses
Main breakers
Transformers
Substantially reducing risk of catastrophic equipments failure due to
Overheating
Overload
Implementing a predictive maintenance program that will help avoid unscheduled maintenance and down time.
BENEFITS OF ENERVISION' THERMAL IMAGING SERVICE
Find unseen problems before equipments fails
Reduce unexpected downtime
Increased safety
Quick return on investment
Priorities repairs based critically factors
Evaluate the maintenance work
Cost effective