FLOW MEASUREMENT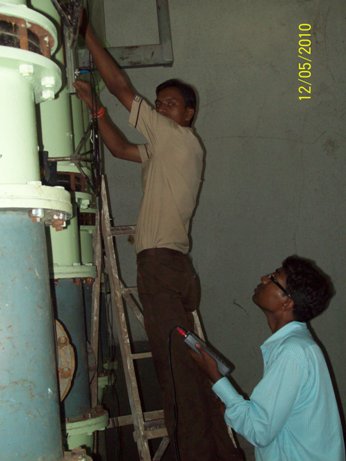 Thermography
High accuracy. ±1% or better velocity. Click here to view a NIST-traceable calibration report
Light weight, compact design. Handset weighs about 1.2 lbs (540 g) only
Wide pipe size range, 1" ~ 240" (DN25 ~ DN6,000mm)
Suitable for all commonly used pipe materials and liquids
Wide flow range: -52ft/s ~ 52ft/s (-16m/s ~ 16m/s), bi-directional
Non-intrusive. Easy installation. No pressure drop. No pipe disturbance. No moving parts
Signal quality tracking and self-adaptation to match pipe and fluid variations
Rechargeable battery for 10 hours of operation.
Built-in data logger
Stuff Manager TM PC software for data logger download & real-time monitoring (Optional)
Self-explanatory user interface. Easy to operate
Can be used as a remote RTU as well
Ideal for flow survey, HVAC, flow meter verification, etc.